Welcome to
Pennybridge Blood Bowl League
Break tackling our way into
your cage since 2010

Sweden's best* Blood Bowl league.
In the city of Örebro.



Get in touch with us at narkebowl@gmail.com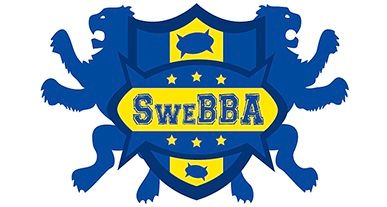 *If you think we are wrong we are glad to be challenged at any of our tournaments - NärkeBowls. Up till today it is only PEBBLe coaches who have won those.
This is not an official Games Workshop site!
Many words and images on this page are trademarks of
Games Workshop Limited
, and used without permission - no challenge to their status is intended.
News
Aug. 13th, 2018 - old news
Säsong 11

Säsongen är nu efter sommaren åter i full swing. Vi spelar med ett öppet liga system där alla lag får möta vilka de vill tills de spelat 12 matcher. Då varje coach får spela flera olika lag finns alltid möjlighet att hoppa in och spela med nybörjarlag mot nybörjarlag. Hör av er för mer info om ni vill vara med.
- Lard
May 19th, 2015 - old news
Summerbowl 2015

Lottningen för Summerbowl 2015 är nu klar. Det är 7 st lottade matcher/deltagare.

Tanken är att om det blir stopp i ligan under sommaren så döms det ut snabba WO så att nästa match kan spelas istället.

Tanken är att varje deltagare ska spela minst 4-5 matcher om möjligt, fler än så är såklart superduper! :)
- Daniel B
May 4th, 2015 - old news
Summerbowl 2015

Valfritt lag med max startvärde TV1250 får ställa upp.

Alla lag helas upp innan och efter Summerbowl.

Lagen får sen fritt ställa upp i Säsong 9 eller Närkeopen.

Återkommer med antalet matcher och vilka som möts så fort jag vet vilka som vill vara med. Passa gärna på att bjuda in en kompis eller 2 om ni vill. Perfekt tillfälle att börja spela.

Vanliga reglerna för nystart mvp och målat lag mvp gäller.

//Danne B
- Daniel B
Jan. 6th, 2015 - old news
Slutspelssträd säsong 8

Kvart 1: Plats 1 - Plats 6
Kvart 2: Plats 2 - Plats 5
Kvart 3: Plats 3 - Närkeopen plats 2
Kvart 4: Plats 4 - Närkeopen plats 1

Semi 1: vinnare kvart 1 mot vinnare kvart 3
Semi 2: vinnare kvart 2 mot vinnare kvart 4

Final: vinnare semi 1 mot vinnare semi 2
- Martin S
Jan. 2nd, 2014 - old news
Join Season 7

Do you want to play in PEBBLe season 7? Send in your teamnamn, teamtype and number of starting rerolls before 11th january to your local comish or to narkebowl(at)gmail.com
- Martin S